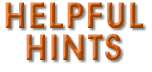 8 Secrets for Busy Moms to Manage Their Weight
Whether your nursing an infant, chasing a toddler, or driving teenagers to after-school lessons, you can maintain a healthy weight. Deirdra Price, Ph.D., author of Healing the Hungry Self, shares the secrets with you.

Don't Skip Meals Or Diet. Diets don't work-they make you fatter! For every round of dieting (eating less than 1200 calories a day), your weight increases an average of 10 percent. Your body interprets dieting as a famine and reacts by burning fewer calories, losing lean muscle mass, and strengthening, enlarging, and multiplying fat cells. When you skip meals you burn five percent fewer calories, and you're likely to eat more the next meal-much more than planned.
Eat Three Meals A Day - With Your Kids. Make three meals a day part of your lifestyle. You'll burn calories and avoid the emotional slump that comes from starving your body and brain. Hunger pangs arise every four to five hours. So by eating consistently and regularly, you'll not only give your body what it requires and desires, you'll also role model healthy eating.
See The Grocery Store As Your Best Friend. Buy foods that are easy to prepare such as cut pre-packaged or frozen vegetables, fresh and dried fruits, breads, deli items made at your market, and lower-fat luncheon meats, cheese, chips, and cookies. By keeping your refrigerator well-stocked, you can create quick, healthy meals and snacks with very little effort.
Plan Meals The Whole Family Can Eat. Each person can usually find one item he or she likes at a meal. Whether it's oatmeal with diced bananas and juice for breakfast, peanut butter and jelly sandwiches and grapes for lunch, macaroni and cheese with heated frozen vegetables and whole cooked chicken from your grocery store deli, all make complete, satisfying, and affordable meals.
Enlist Family Members' Help. With hectic work and family schedules, you'll need the help from the family. Older children and husbands or partners can do their part by helping with grocery shopping, chopping food, some preparation, and cleanup. Instead of cooking, choose healthy fast-food meals such as chicken rice bowls, grilled chicken sandwiches, bean burritos, baked potatoes, or soup and salad bars as a fun alternative.
Keep Moving! Exercise builds muscle and burns fat. If you don't have time to exercise three to five times a week for thirty to sixty minutes, use chores and child care activities to keep your body fit-by lifting children, vacuuming carpets, stacking clean dishes, carrying groceries, and washing clothes. Exercise relieves stress and elevates moods by releasing mood-enhancing brain chemicals.
Do Three Things To Avoid Eating Over Emotions. Feelings must be processed, not ignored. People starve, binge, purge, or graze to avoid unpleasant emotions. It's not only what you eat, but also why you eat. Pick three activities like sitting in a quiet place, taking a walk, or calling a friend to move through feelings without eating over them.
Develop Body Acceptance. Accept the reality of your size, shape, and weight without judgment. By developing body acceptance you foster a win-win situation. If you lose weight while changing habits, great-you win. If you don't lose weight, or lose less than expected, you still win because your body was okay to begin with.