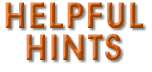 7 Strategies for Men to Manage Their Weight
Whether you're working twelve-hour days, traveling for business, or taking the kids to their Saturday activities, you can maintain a healthy weight. Deirdra Price, Ph.D., author of Healing the Hungry Self, shares the strategies with you.
Don't Diet Or Skip Meals. Diets don't work-they make you fatter! For every round of dieting (eating less than 1200 calories a day), your weight increases an average of 10 percent. Your body interprets dieting as a famine and reacts by burning fewer calories, losing lean muscle mass, and strengthening, enlarging, and multiplying fat cells. Eat three meals a day! When you skip meals you burn five percent fewer calories, and you're more likely to eat more the next meal-much more than you'd planned.
Eat More Fruits And Vegetables. Eat balanced meals by including all food groups. In addition to eating animal protein and starches like rice, pasta, and potatoes, you'll need to include fruits and vegetables. The bulk in these foods will fill you up without adding pounds to your waistline and they'll provide the nutrients lacking in other foods.
Learn How To Eat Healthily On The Go. Restaurant eating and airplane food can be high in fat. When you eat in restaurants ask for sauces, salad dressings, butter, and condiments to be placed on the side so you can use them lightly. Meats, poultry, fish and vegetables can be grilled instead of sauteed. Airlines offer healthier fares that you can order in advance.
Pass Up Second Helpings. Put enough food on your plate to satisfy your hunger and taste buds without needing to reach for more food. Use the palm of your hand as a guide for moderate servings. Anything that you can place in your hand is one serving-an apple, one slice of bread, a 4 ounce chicken breast, or a small bag of candy or potato chips. Keep healthy snacks such as fresh or dried fruits, pretzels, or single serving size of your favorite candy to eat when you're hungry between meals.
Avoid Drinking Too Much Alcohol. Alcohol consumption can add unwanted, empty calories and cause your gut to distended. You're also much more likely to overeat if you drink alcohol on an empty stomach because you become less inhibited and overeat all the foods you've been craving. Drink alcohol with food and limit your daily consumption to one or two drinks.
Don't Stress Eat. Stress must be handled, not ignored. People often turn to food without realizing it to avoid unpleasant feelings. Often, it's not only what you eat, but why you eat. Pick healthier alternatives to deal life's stresses and strains such as exercising, listening to music, taking a Jacuzzi, or talking to someone about your feelings to move through them without reaching for food.
Keep Moving! Exercise builds muscle and burns fat. Make time to exercise three to five times a week for thirty to sixty minutes. Whether you're lifting weights at the gym, riding your bike around town, walking briskly through your neighborhood, or playing tennis with friends, you'll keep your body fit. Exercise also relieves stress and elevates moods by releasing mood-enhancing brain chemicals.